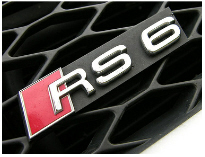 Audi RS6 Stage 1 development
Audi RS6 tuning
The Audi RS6 has become synonymous with have huge potential for gaining horse power and torque. So this is why we set on first of all seeing what a stock vehicle can achieve and Audi have serious out done themselves with there latest 4.0 BiTurbo V8 which not only sees great tuning potential but also MPG and efficiency has been at the forefront of there minds.
So our Stage 1 package is purely software manipulation of the Bosch MED17.1.1 which controls all aspects of the engine and how it behaves and the gains are magnificent! Seeing 700bhp and 900nm+ just from software is incredible!
What's involved?
Well there are two ways of communication to the Bosch ME17.1.1 found in the RS6 and RS7 and through the latest in tuning communication hardware and software we can access the files via the OBD port which makes life very easy indeed! Sometimes however the protocols do not support some software variations which requires the ECU to be removed from the vehicle and programmed on the bench which allows full communication to all aspects of the ECU and also manual password removal is required.
The outcome
What this translates to is Supercar beating performance! With no detrimental affect to fuel economy with like for like driving but blistering power on tap which would see any supercar off so you really get a wolf in sheep's clothing.
The Gains
As mentioned above the vehicle will easily see the 700bhp mark and 900nm of torque this we have since developed further with our stage 2 package which you can follow a link here
Get in touch
Please follow this link here to our contact page to book your Audi RS6 for Stage 1 or Stage 2 tuning.