Bespoke ECU remapping and performance tuning 
Bespoke Engine Tuning By GAD Tuning
The first thing you might ask about ECU remapping is, well, what is it? With all the mod cons at our disposal in this day and age, it can often be difficult to choose which are worth investing your hard-earned money in, so it's important to have a clear idea of exactly what you are purchasing before you do so. In the majority of modern vehicles, you will find an Engine Control Unit, commonly known as the ECU. As you may have gathered from the name, it's a small computer unit that controls how the engine works. Due to the diversity of rules, regulations, climates and other variables, the manufacturers ensure the software is reset before it is sent out to the dealership. ECU remapping London is essentially modifying the default software in order to optimise the performance of your vehicle's engine. As a result, driving your vehicle will be a much higher-octane experience. Your engine's response, as well as its power delivery, will be markedly improved – and this is before you even consider the thrills you can obtain through ECU mapping's positive effect on your car's acceleration. At GAD Tuning , our London and Essex engine remapping service is one of the most comprehensive available on the market. No matter how glamourous the model, we have an experienced team who are committed to improving the performance of your car. From Aston Martin and Audi remapping to Mercedes and BMW remapping, our ECU remapping in Essex and London will help your car unlock that extra gear.
---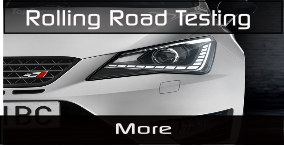 ---
Insured ECU Remapping
GAD are approved, Insured and warranted for ECU Remapping and ECU development with a market leading insurance provider company's with cover protecting the vehicle and the ecu. You can be assured regardless of the value of your vehicle we have it all covered. Due to the extensive cover of our insurance we are able to provide engine remapping software and development to main dealers and motorsport teams. This makes GAD Tuning one of the most protected and able engine tuning and ECU software development companys in the world. 
Remapping Development Essex
GAD are one of the few dedicated engine remapping London developers and infact the whole UK. The development of both performance and economy remapping software is extremely specialist GAD not only have specialist equipment but a dedicated team purely focusing on new developments such as launch control for instance this brings GAD to the front line of the industry and a leader of engine remapping in Essex. GAD not only supply remaps to retail and trade clients but also motorsport teams and other remapping companys.
Quicksilver Exhaust Systems
GAD Tuning can offer Quicksilver exhaust systems for all the major high performance marques. This will include Aston Martin, Bentley, Ferrari, Lamborghini, Maserati and Porsche. We can offer both the stainless steel and titanium exhaust systems which massive improve the drivability, sound track and of course performance and huge savings in weight over OEM exhaust systems. Coupled with our power tuning and ECU remapping options you can expect huge improvements in power output. 
Supercars Of Essex
GAD Tuning are sponsors for the Supercars Of Essex supercar club based here in Essex. There are regular meets and runs in and around Essex with a drive that combines rural and town driving with like minded Supercar enthusiasts. There are a great number of different supercars as members vehicles, this includes Aston Martins, Bentleys, Ferrari and Lamborghini's just to name a few! Supercars of Essex also organises meets in which the members all head down to London in convoy.
High Performance Engine Remapping In Essex And London
ECU remapping is a short-term investment built for long-term gain. At GAD Tuning, we specialise in the enhancement of high-end, high-performance brands and models so as to guarantee they are reaching their full potential when you are on the road. Whether it's a Mercedes, BMW or Audi, or even a Porsche, Ferrari or Bentley, our vehicle tuning service will help maintain the quality of motoring that your vehicle already embodies. That feeling of knowing your engine is running at the pinnacle of its powers is one that is rarely rivalled, and with engine remapping Essex you can guarantee that will be the case every time you set foot in your supercar. What makes us stand out from our competitors? Our in-house team ensure each and every development is tailored specifically to the requirements of your vehicle thanks to our cutting-edge technology. The state-of-the-art communications equipment we have here at GAD Tuning mean that our London ECU remapping services can be carried out to the highest standard. Many companies will simply remove the maps and then install generic software that prevents you from accessing the full benefits ECU remapping Essex can offer, meaning your Lamborghini or Bugatti may never fulfil its full potential.
Where can I find the best Essex ECU remapping services available?
It is rare that when searching for the best vehicle tuning service on the market you will come across a service as personalised as ours. We provide a completely transparent relationship with our customers, ensuring they are never left in the dark about any extra procedures or hidden costs. Our team of experts are committed to elevating your car's performance levels to their apex level, and it is all offered at some of the most competitive prices on the market. Our ECU remapping in London and Essex is the first step to prolonging the life of your vehicle's engine, as well as guaranteeing your car runs at a premium level each time you put your foot on the accelerator. For more information on the vehicle tuning services available from GAD Tuning, or for a personalised quote for your vehicle, contact us today.
---

---
Free Call Back
We'll get back to you FREE (Within office hours) Simply fill out the form below for more information on ECU Remapping or see our Contact us Page  
---
Bespoke ecu remapping and automotive software development by GAD Tuning LTD, GAD have the knowledge and capability along with a dedicated team to not only develop bespoke automotive software but to exceed customer expectations and industry standards.
The team at GAD Tuning London all have served in the motor trade and or motorsport since a young age. Due to the experience of the GAD team we are able to offer our clients in our opinion the possible experience and products available.
Our ECU engine remapping in London and Essex is 100% developed in house. No outsourcing to foreign or other tuning company's like many others. GAD is 100% self sufficient in the development of custom remaps and other automotive software. Being able to provide everything in house gives you the customer complete flexibility when it comes down to technical matters regarding remapping as you can deal directly with the developers.
Safety first , Due to the remap being custom and developed for one particular application data and logs are analyzed to ensure vehicle reliability and the overall well begin of components. Many will know that this is quite standard across the industry however  many still do not log data and test drive after remapping.