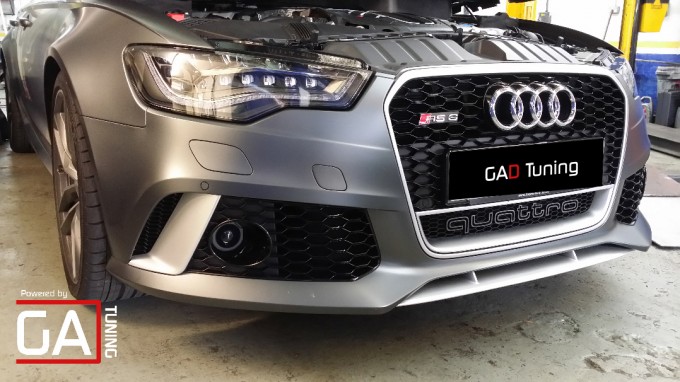 Audi RS6 Stage 2 tuning and development
Audi RS6 Stage 2 ECU remapping and tuning development
After the sheer success of our Stage 1 package for the Audi RS6 we instantly started work on our Stage 2 package which starts to remove the hardware limitations of the stock Audi RS6. The issue with all Stage 2 packages is to start reducing the amount of heat soak and also improving intake temperatures.
Hardware modifications
We can offer a couple of options as far as exhaust system but we have found the best system if your looking for gains but also being an easier option on your wallet is the Milltek system which comes in many flavours depending on what setup and noise level you require but still all yielding the greatest results.
We have worked on many Audi RS6's running decat downpipes, 200 cell sport cat systems and both resonated and non resonated giving varied amounts of sound track and volume so every aspect can be tailored to your requirements.
The gains
This package we see not only a jump in peak horse power but also a quantum leap in torque output which once again means savage 0-60 times and ridiculous mid range and top end pull.
This package is good 750bhp+ and 1000nm of torque running on good fuel which is also very much a key feature for any high performance petrol engine.
For quotes and getting in touch please fill out our contact form here