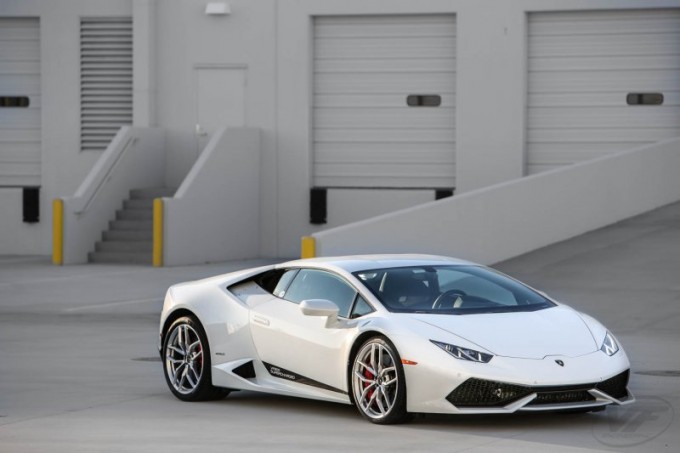 Lamborghini Huracan Supercharger
Lamborghini Huracan Supercharger
VF-Engineering Supercharger
Here at GAD tuning we can offer the latest that VF-Engineering has to offer in there Lamborghini Huracan Supercharger development programme. The bolt on platform means very little has to be changed in the vehicle to see a massive increase in horse power and torque. The system is a bolt on Supercharger which the new 5.2 V10 found in the Lamborghini Huracan means the development is far great beyond there Gallardo development stages.
The stock Lamborghini Huracan has a claimed output of 610bhp and 560nm which is just absolutely awesome! However with the bolt on system your foot will be the controlling factor over 800bhp and 830nm of torque but still with the added benefit of that N/A power delivery.
Please contact us directly for quotes on the Lamborghini Huracan Supercharger upgrade.
Lamborghini Huracan LP610-4
2014>current
Base: 602 hp/ 413 lb/ft
Engine: 5.2 V10 FSI
ECU: 2x MED17
VF800 Supercharger
Supercharged: 805 hp / 610 ft/lbs
Eaton TVS2300 Roots supercharger 7.5psi
Aluminum intake manifold
Integrated dual air/water after cooling system
ECU software calibration flash
[Part # VFK89-01]
Eaton TVS2300 roots supercharger
6061 Aluminum intake manifold
Internal bypass system
High flow dual throttle body inlet
Dual Air water charge cooler system
Polypropylene water reservoir
OEM high density water radiator
Bosch water pump
Hard anodized 6061-T6 aluminum bracket
OEM 7 rib serpentine belt and tensioner FEAD
High flow MAF housings
2x K&N induction filters with pre-filters
Hex Flash ECU tuning
Fully reversible