S

pecialist Software
---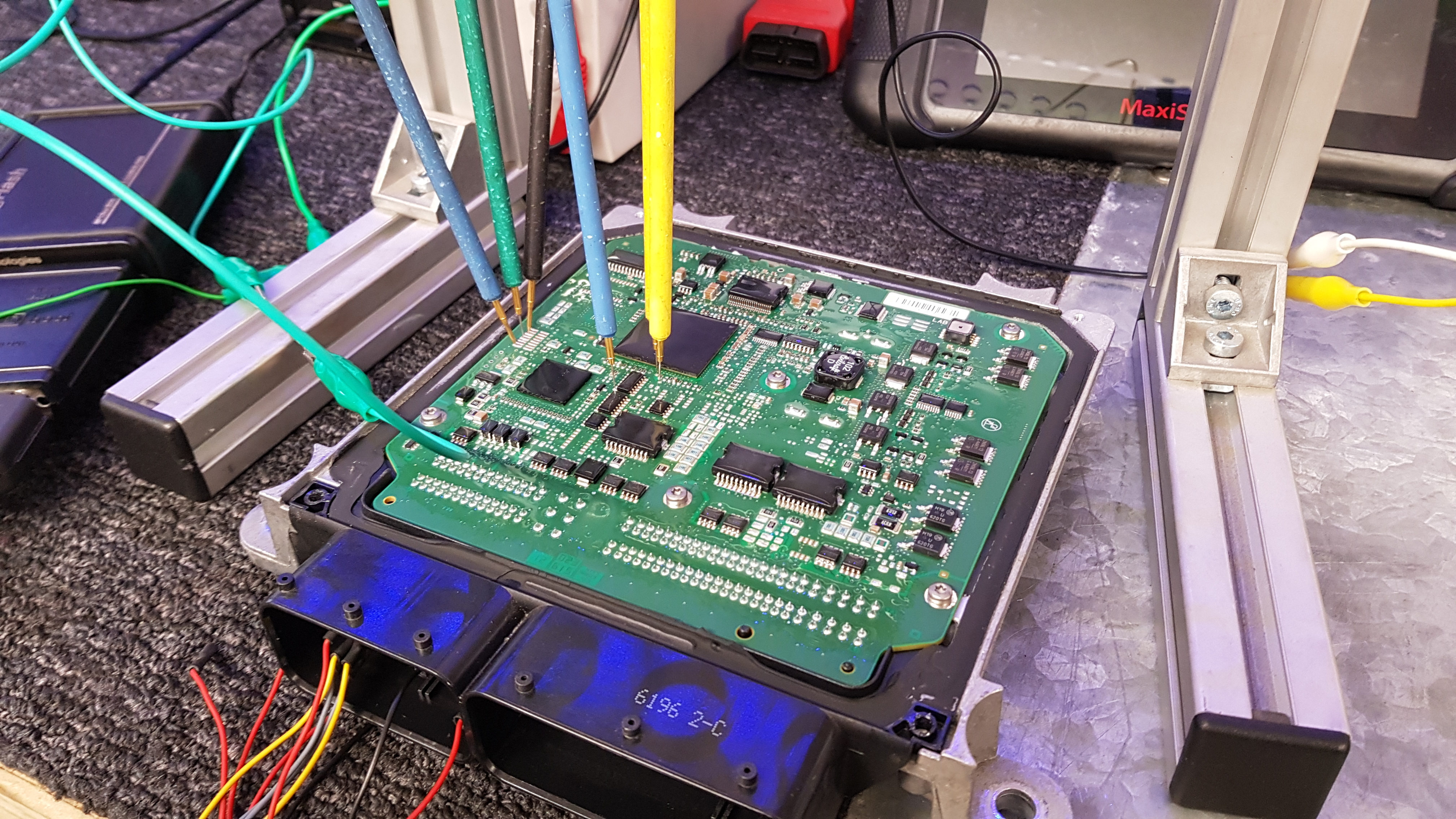 GAD specialist remapping software, GAD tuning develop and test all software in house using many techniques and advanced testing systems including engine Dyno and rolling road testing we also use a GPS Dyno for real time road performance as its 99.9% precise accurate and proven results as there are less variables then a fixed rolling road.
After having our state of the art dyno cell with 1400bhp capable braked Dyno means we have a controlled environment for repeatable accurate testing. This also means we can tweak every software application in real time and monitor the behaviour of the changes we make to ensure reliability and performance. Due to the complete uniqueness and development of gad software we can create and develop just about any result providing the sufficient hardware is in place. For instance some factory vehicles can host a 130 BHP extra due to the de-tuned management and an extremely high tolerance engine with no adverse affects on reliability.
Key areas we have excellent control over is the tricore protection by Infineon in which our tool manufacturers constantly strive so that IF it cannot be communicated via OBD (On board diagnostics) then we can enter the processors via other techniques including opening the ECU and programming directly or via the new BSM (Bosch service mode) which allows us to access the ECU on the bench but without opening the ECU up which will over time become the industry standard.
W

hat Makes Us Unique?
---
Unlike many tuning company's we work from the the factory remap and do not apply generic software over the top… Using the factory software will allow us to edit and develop the remap to your exact requirements whilst maintaining all security functions and chassis numbers. For race and motor sport remapping applications we are able to remove such structures as and when required.
Using our in-house rolling road means we can use our own gathered data and analytics to make a bespoke custom recalibration 100% suited to your vehicle.
The key areas we work on are:
Torque Limiters
Turbo Pressure MB
Single Boost Limiter
Fuel Delivery
Ignition Timing
Fuel strategies
Monitoring AFR
Knock detection