V

F Engineering Supercharger systems
---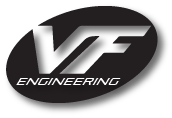 Here at GAD Tuning we can offer the latest builds from VF-Engineering as we have a full partnership with them to supply and fit there Supercharger systems and upgrades for many models of vehicles including BMW M-power, Audi R8 V8 and V10 and also the Lamborghini Gallardo and there latest supercharger upgrade for the Lamborghini Huracan.
The systems are bolt on Supercharger systems which come as a whole package to drastically increase horse power and torque output from large N/A engines. VF-Engineering use two fundamental systems depending on there application which is firstly the roots style supercharger and the newer Vortech V3 which is far more compact.
A

udi R8 range
---
The bolt on systems for both V8 FSI and V10 FSI engines simply transform the driving potential and give completely linear power delivery through the supercharged system. The V8 becomes a V10 killer with the Supercharger upgrade from VF-engineering but without loosing any of the drivability. The V10 becomes a completely different animal however making for a proper Lamborghini V12 alternative at a fraction of the price. Once again responding hugely on the power and torque front but still being completely refined and manageable.
B

MW Range
---
The Vortech V3 is really a game changer for the Supercharger market as it really does mean that forced induction does not have to take up anywhere near the same amount of room meaning the placement of the Supercharger is less of an issue and also means the charge cooler can be integrated into the inlet manifold.
Giving four options for the BMW M3, anything from 540bhp to 650bhp depending on your level of power choice. All the systems come with pipe work, CNC machined brackets and uprated injectors.
L

amborghini Range
---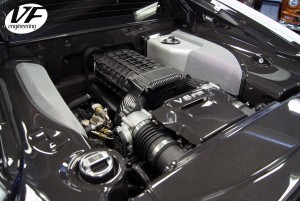 VF-Engineering's impressive work instantly carries over to one of the top automotive marques in the form of Lamborghini. With there direct ties to VW, Audi group (VAG) the Audi R8 and Lamborghini Gallardo share a common DNA structure in the form of the V10 engine and drive train so VF-Engineering set to work on translating there package to the Lamborghini Gallardo LP-560-4 making well over 200bhp over the stock engine.
They did not stop there! They are soon to be releasing there Supercharger upgrades for the brand new Lamborghini Huracan which is the evolution of the Gallardo and Audi R8 with pretty much every aspect being improved over previous models.